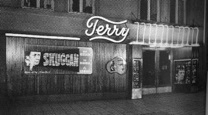 The Atlantis studio was originally a movie house called Kadetten on Karlbergsvägen. The 330-seat theater opened the 5th of April in1941 and was designed by cinema architect Olle Pettersson. In 1943, Kadetten was purchased by Government film institute Sveriges Folkbiografer and the name was changed to "Terry". However, the Terry cinema wasn't long-lived; it closed its doors in 1959.
Shortly thereafter, the space was purchased by Metronome. Metronome tore out all the theater fixtures and converted the space into a temporary recording studio until high-end professional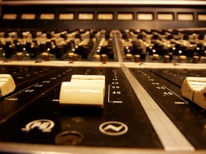 equipment, including a Neve console ordered from England, could be put in place.
The Metronome studio was initially run by Anders Burman and Börje Ekberg along with resident sound technician Rune Persson. Some of their first recordings included Siw Malmkvist and Owe Thörnkvist. It wasn't long before the studio was attracting famous international artists such as Quincy Jones, who recorded the film music for "Boy in the Tree" at Metronome along with some of the top jazz musicians of the time.
This Metronome studio was the only professional recording studio of its size in Stockholm during this time, such that even non-Metronome artists like Harry Arnold preferred to record there.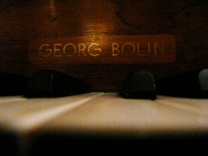 One day, sound technician Rune Persson got a visit from an unknown man carrying a Tandbergrecorder. His name was Micke B. Tretow and he was looking for work. Rune was impressed with his recordings and offered him a position at the studio. At the time, Tretow was forced to decline as he was unexpectedly called in for military duty. A few months later, however, Persson received a call from Tretow explaining he'd been kicked out the military and asking if the job offer was still valid. Shortly thereafter, Tretow became ABBA's most notable technician.
Abba
Prior to the formation of ABBA, Bjorn Ulvaeus was signed to a metronome with a group called the Hootenanny Singers. During his tenure with that act, Ulvaeus started to record music with Benny Andersson. It wasn't long before they brought in their girlfriends Agnetha and Anni-Frid in for vocal tracks, and that's how ABBA came about!
During this time, the very early 1970s, Janne Hansson began his career as a sound technician at Metronome after completing his degree at the Dramatisk Institute. In 1983, Janne was given an offer to take over the studio, which he accepted. Under Janne, Metronome became Atlantis Grammofon.
Today, Atlantis Grammofon is run by Janne and Katarina Hansson. The studio is available for rent to different labels and records everything from rock to pop, jazz and classical music. In addition to Janne, freelancing technicians operate out of Atlantis, including Michael Ilbert, Ronny Lahti, Tommy Lydell, Pontus Olsson, Janne Ugand, Alar Suurna and Micke Herrström.